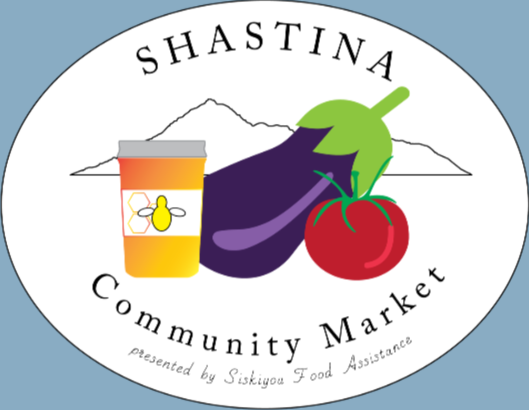 Register here to purchase locally produced foods directly from your farmer. Since this is a new market, the farmers have requested that we utilize the "grub club" model of ordering food directly from them, and picking it up at the market. You are free to purchase whenever you wish. As vendors see the increasing interest from the Lake Shastina community, they will be willing to invest more of their time and effort here.
To join our club, there is a one-time fee of $25 which covers insurance, transportation and other event-building expenses. It's the only way to find out about available products and ensures the sustainability of our market. We have several vendors providing meat, eggs, fruits, vegetables and other surprises. Produce is grown without chemicals from non-GMO seed as much as possible. 
Pick up orders on Tuesday evenings in Lake Shastina. More detailed information will be provided in post-registration emails.
If you do not wish to register online, we are available each week at the market to accept registrations by check or cash. However, weekly availability lists can only be sent by email.
Thank you for supporting the Shastina Community Market!  We look forward to seeing you there.