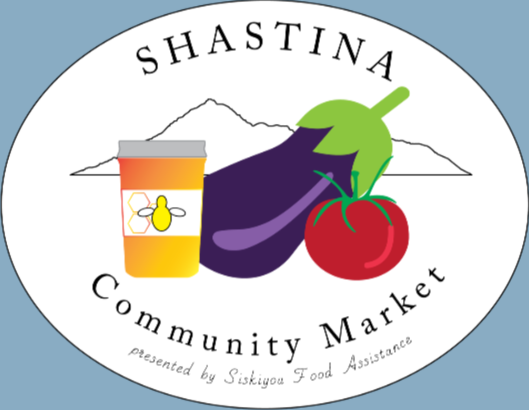 Register here to purchase locally produced foods directly your farmer. The one-time fee of $25 covers insurance, transportation and other event expenses. We have several vendors ready to provide meat, eggs, fruits, vegetables and other surprises. Produce is grown without chemicals from non-GMO seed as much as possible. 
Pick up orders on Tuesday evenings in Lake Shastina. More detailed information will be provided in post-registration emails.
If you do not wish to register online, please call us 530-408-6115. However, weekly availability lists can only be sent by email.
Thank you for supporting the Shastina Community Market!  We look forward to seeing you there.