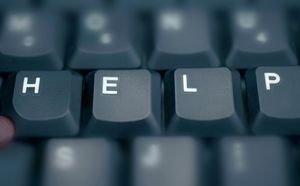 There are countless ways to get involved with our organization. If you're the type that likes to see the fruits of your labor, check out our volunteer opportunities where you can directly affect those we serve. We also appreciate those that may not have the time but have the wherewithal to make a difference financially. If you're interested in seeing what's going on, visit our calendar of events.
Thanksgiving Meal Box Program
When our organization was incorporated as a public charity in 2001, our founders began a tradition of assisting families with Thanksgiving Meal Boxes. It was important to them that each family had the opportunity to count their blessings in the comfort of their own home. For those families who cannot afford the $100 (average) traditional turkey dinner as the month of November draws to a close, SFA steps in to provide 350 dinner boxes. Each consists of a turkey, fresh produce and other traditional ingredients for the meal. 
SFA is only able to accomplish this great project with the help of generous individuals, businesses, grocery retailers, churches, and many volunteers. If you are interested in providing for the cost of the meals or other expenses (transportation, volunteer food and supplies), please click HERE. If you are interested in volunteering for any aspect of this event, please click HERE. For questions, please either call 530-408-6115 or email us at info@siskiyoufoodassistance.org. Give thanks!!
North State Giving Tuesday
After a day of giving thanks, two days of getting great deals (Black Friday and Cyber Monday) set November 27th aside to give back in this online campaign. Facilitated by Shasta Regional Community Foundation, incentive prizes are offered to area nonprofits throughout the 14 hour donation event. Donors are welcomed to schedule their contributions up to two weeks prior to the big day. SFA uses contributions from NSGT to cover operating expenses. Follow NSGT on Facebook, Twitter, Instagram. For more information, please call 530-408-6115 or email us at info@siskiyoufoodassistance.org.
All Access Community Rewards, Ray's Food Place
     For those with All Access cards, Ray's Food Place has a community benefit feature. Simply call or email the main office with your All Access card number and let them know you wish to designate Siskiyou Food Assistance as the charity you wish to support with your purchases. Participation in this program does not cost any additional money or remove any rewards from donor account. They simply donate 1% of whatever you've spent at their stores, as long as you use the All Access card when you shop. Once you designate SFA as your charity, you do not have to do anything else. It's an automatic donation every time you shop!
Amazon Smile Foundation
This generous Amazon foundation donates 0.5% of purchases from their extensive online store to designated non-profits. Instead of logging into Amazon.com, use Smile.Amazon.com. If you already have an account, use your current username and password. Then designate Siskiyou Food Assistance to receive donations from your purchases. Then drag this button to your toolbar for easy access to your Smile account. Thank you for considering this fun & easy way to provide food for our neighbors all year long.
Run for Food 5k Run/Walk
          Join us Thanksgiving morning to have fun and help others on this grateful holiday. For more information, click HERE. or to register, click HERE.